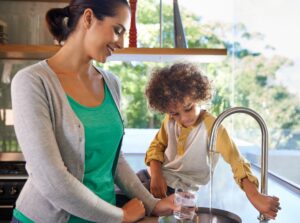 There's a big difference between "professional drain cleaning" and just "drain cleaning." Professional plumbers have access to a number of special tools that are different sizes, training, and experience in order to handle even the most clogged up drains. Homeowners, on the other hand, can sometimes spend hours upon hours trying to relieve even a moderate drain clog with no success. This is why we need to call attention to the difference.
We know that professional drain cleaning is more expensive than addressing a problem yourself. But when you spend ten hours and miss a day of work trying to relieve a stubborn clog, instead of calling a trained pro to get the job done in two, are you really saving that much money in the long run?
The answer is no, but we'll get into the specifics below. To make a long story short—always trust a pro for plumbing in Clifton, NJ!