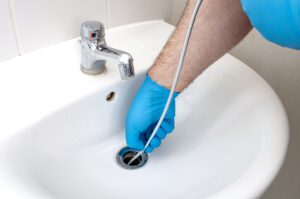 If your drain clogs, it can sometimes feel like the whole world comes to a screeching halt. The plans you had later tonight, the comfortable shower you were going to take, or even the comfort food you were going to cook, all of it gets put on the backburner when a drain get clogged. For any handy people out there, or DIY-prone homeowners, it can be an obsession. Move over Moby Dick, this clogged drain is your new white whale!
All jokes aside, it can be stressful and we're here to help. Today, we're going to make things simple by splitting a clogged drain emergency into 3 easy steps. If you follow these steps, then you're going to be in good shape no matter how bad the clog is or how unprepared you were.
Just remember to stay away from drain cleaning chemicals, and call our team for drain cleaning in West Orange, NJ when the time comes!