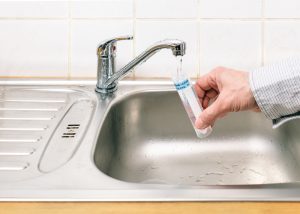 When it comes to plumbing, you probably think immediately of drains, pipes, faucets, and wrenches. You might know that plumbers service water-related items in your home such as your water heater.
But did you know that addressing issues with water quality is another skill in a plumber's toolbox?
When you think about it, it makes sense that plumbers would be concerned about the quality of your water. That's because problems with your water can cause damage to your plumbing system and appliances.
Even more concerning is the fact that poor water quality can contribute to issues with your health and your home comfort.
Learn about the various water treatment options that are available in your home. A plumber in Clifton, NJ can check the quality of your water and recommend a system to improve it if needed.