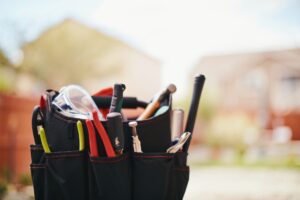 It's springtime, which means all of the folks with an aptitude for gardening are getting giddy at the thought of building their 2022 gardens. This is the time of year where all of our neighbors and friends start pulling out their spades and digging equipment, and start getting to work on that next project. Maybe this is the year that you're going to set up a nice, comfortable firepit for your friends and family? Or is this the year that you're finally going to build that fence?
Well, if you're considering doing any digging, we'd like to stop you right there for just a second. What lies underneath the ground on your property is entirely your business, but your spring dream could turn into a nightmare when you accidentally strike a main water line.
You can always talk to your local municipality, or our expert plumbers in Wayne, NJ if you're looking for tips on avoiding this disaster.