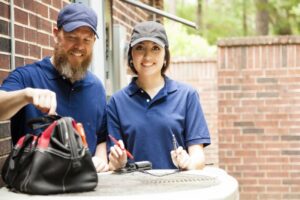 Spring is officially here and we've already had some warmer days. The change in season inspired many homeowners to start checking off items on their spring cleaning checklists.
We hope that scheduling AC maintenance in Pine Brook, NJ is near the top of the priority list! Especially if you have a heat pump.
Many homeowners don't realize that their heat pump needs to be maintained twice a year. That's right, if you just had your heat pump recommended in the fall, you need to schedule it now in the spring. Read on to learn why heat pumps need bi-annual maintenance.