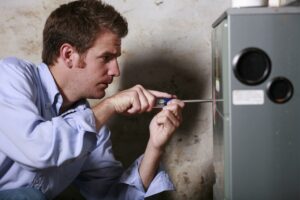 Sure, we know that in the immediate aftermath, having a family friend check on your furnace system when something is wrong could seem like the cheapest solution. While we'd beg to differ when you look at the long term, we understand that in the short-term those kinds of repairs will always be cheaper. However, they will never be safer.
We understand that you might have a buddy who is a volunteer firefighter, or even a scientist at the nearby University, but that doesn't mean they're especially well-equipped to provide a furnace safety inspection the right way. These are complex systems, and when something is going wrong you need professional furnace repair in Caldwell, NJ to ensure that there are no safety issues cropping up.
Let's focus on three reasons why professional furnace repairs will always be the safer option when compared to DIY or amateur fixes.