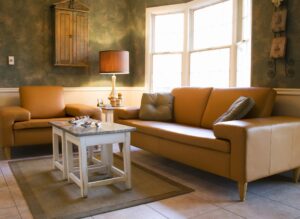 It's furnace maintenance season! If you're unsure as to what that is, or why we call fall maintenance season, then we'll explain it to you. Your furnace requires maintenance every year, and fall is the time of year when we pull them out of hibernation and dust them off to start working again. Fall is the most convenient time to get maintenance performed on your system, and we're here to remind homeowners of that.
Not only will maintenance be your fastest and most reliable route to avoiding furnace repair in Wayne, NJ, but it will also improve efficiency levels and keep your home more comfortable. While a professional performs this necessary service, there are even more things you can do to help prepare for the cold months ahead.
Let's get your home ready for fall, winter, and spring with professional maintenance and our handy homeowner checklist.