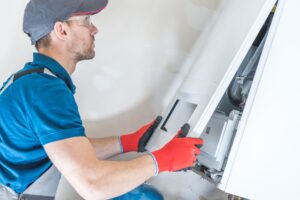 Hey folks! While September is underway and we're getting ready for the fall season, there's an important topic we need to discuss. This is a big time to transition between cooling and heating seasons. An air conditioner needs to be put away properly in order to be stored correctly and safely, so it's ready for use next year. However, taking the furnace out and getting it set up is going to be a bit trickier than you might think.
We're talking about furnace maintenance in Essex County of course! This is a vital service that's perfect for right before the heating season. A trained professional will take a hard look at your system, perform a thorough inspection, and they'll even make adjustments or small fixes depending on the condition of the system. Then, the hope is that you'll be more ready for the winter than ever.
We can even detect if your system requires a repair and schedule a fix before the cold really sets in. Wouldn't that be great?