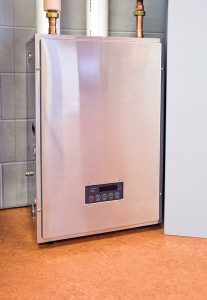 When it comes to choosing a water heater in Cedar Grove, NJ, the classic debate is usually about tank vs. tankless water heaters. One uses a tank, the other doesn't.
However, things get complicated even further when a new challenger approaches: the heat pump water heater.
For now, tank and tankless will have to join forces against this new enemy as we answer the question: Which is better, traditional tank and tankless water heaters or a heat pump water heater?