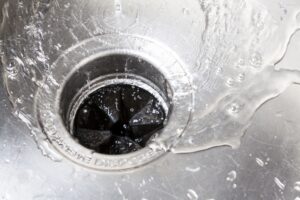 We get it, this is your last straw. You've been plunging your toilet, snaking your slow drains, and now nothing seems to be permanently getting better. What gives? Nobody else you know deals with nearly this much difficulty in their plumbing system.
Well, perhaps your neighbors and friends do, they just work with the right plumbing team to make things less stressful. A plumber in Clifton, NJ doesn't have to be a last-minute call all the time, they can help with preventative maintenance and keeping your plumbing in good condition going forward.
Our team can be the one that helps you stay stress-free and keeps your plumbing running well. We'll talk about five ways to improve your plumbing and why our team is the one to call. Seriously, don't hesitate on this kind of service.
Preventative Maintenance
Were you unsure that preventative maintenance for plumbing was a thing? Don't worry, you're not alone. Too many homeowners believe that plumbing should just be a service that you call for once every few years to get rid of a clog. The fact of the matter is that homeowners usually say they don't need a plumber less than how often they actually do. It's a real problem.
Preventative maintenance allows a plumber to inspect your plumbing system. They can preemptively clean drain clogs, ensure nothing is leaking, and really allow for maximum water pressure and efficiency. If your water heater or a specific set of pipes are about to go, we'll let you know as soon as possible so you can schedule some part replacement. Sound like a good idea? Call us today!
Use Your Tools Correctly
If you've got a plunger and a drain snake, then perhaps you've been using them incorrectly this whole time. No, sometimes a professional plumber is needed even if you use these tools correctly, so don't think they're a replacement for professional plumbing service. Here's what you can do to change things up and ensure you're getting the best from your plumbing equipment.
Drain Snake
Drain snakes can be made out of all types of materials. Some of them are metal wire, and some of them are plastic. What's important is that you use the right-sized one for your sink or drain. Don't forget that our professionals also have industrial-grade equipment that includes drain snakes.
The Right Sized Plunger
Is your plunger the right size for your drain? After all, it's supposed to create a tight seal that allows the pressure to increase and decrease in your pipes as you use it. If not, you'll probably notice by the fact that it doesn't work well in alleviating clogs. Try using a plunger that's the right size. You can ask us what that size might be!
Work with the Right Team
Working with a plumber doesn't have to be an obnoxious experience. We have quality service and an honesty policy that's really not available by any competitors in our area. We might be a smaller local company, but the customers that we do help know about the superb job we perform.
Call MarGo Plumbing Heating Cooling Inc. We've got you covered.