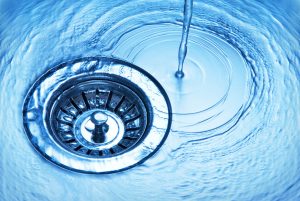 Your kitchen plumbing can only handle so much. When preparing a large meal for your whole family, it can be stressful having a drain begin to clog. All that cooking and cleaning made you forget that your plumbing is in rough shape! While we can provide plumbing help, we'd also like to impart some knowledge on preventing drain clogs from occurring in your kitchen.
That's with a garbage disposal!
Garbage disposal systems can be a revolution when it comes to the health of your kitchen plumbing. They last for a long time, grind up your food particles to be flushed down you drain properly, and can extend the lifespan of your plumbing as well! These systems really do make everyone's lives easier. Just remember to call us for garbage disposal repair in Cedar Grove, NJ if you're experiencing problems with yours.
That said, what makes a garbage disposal so handy?
How Does It Work?
Before we get into the advantages of having a garbage disposal, it's important to talk about how they work. Garbage disposals grind up food waste pieces that go down the main sink drain of your kitchen. They first get caught in the disposal. Then, at the flip of a switch, your garbage disposal grinds the waste down to a point that can be easily washed away into your drain. This process is much easier than the alternative.
This is both an energy-efficient and environmentally friendly process to get rid of food waste. Without a garbage disposal, your waste would be sent to the trash where it would need to be picked up by a garbage truck and sent to a treatment facility.
Help Your Plumbing
The main benefit behind investing in a garbage disposal system is the fact that it will keep your plumbing healthy. Drain clogs are the bane of a kitchen sink, and anything that helps mitigate those clogs is worth investing in. Think about it, you never have to worry about food waste becoming a problem while you're cleaning dishes or cooking food—your garbage disposal always has your back!
These systems are also incredibly easy to repair and maintain. We recommend having a professional provide service on them since they can be dangerous for anyone to try and fix. We can tell you from experience that working with garbage disposal systems is easy, affordable, and helps plumbing systems last longer.
Call Us
Are you tired of constantly fishing clogs out of your kitchen drain? As much as we love it when you call, you probably want to see less of us plumbers coming to your home to unclog your sink. Don't worry, with a garbage disposal you won't need as much of our help. Your pipes will be clearer and your sink drain will flush waste easily.
Make sure you call us even when your garbage disposal is having issues. Anything can be a problem, from your garbage disposal losing efficacy, to it making strange noises.
Call the professional plumbers at MarGo Plumbing Heating Cooling Inc. for garbage disposal installation and repair.