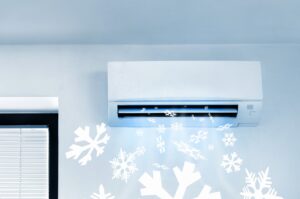 Ductless air conditioners can run into problems just like central AC units! The tricky part is that some problems can be a little different because of the system's layout and cooling distribution. For instance, a single air handler can break down if you have a ductless system, but the other air handlers will still continue to work (and efficiently too) so it can sometimes be harder to notice there's a problem.
Also, some of the problems that occur with a ductless mini split system can happen all year round, since the unit is a dedicated heater as well. So sometimes our readers can run into issues that likely get ignored until the next summer, when they're really a heating problem that needs to be addressed ASAP.
Let's talk about ductless air conditioning repair in Wayne, NJ, and how you can spot a potential problem.