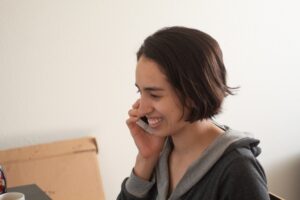 We get a lot of questions when an air conditioner starts sending lukewarm air through the vents of a home. It can be quite shocking for a homeowner that is otherwise expecting their AC to send cool air their way. Why does this happen sometimes? Is it grounds to call for AC repairs?
Well, the short answer is yes, lukewarm air is a good sign that you require air conditioning repair in Wayne, NJ. But for homeowners that want some better answers, we've got you covered. This blog post will explore why air conditioners can malfunction this way, and what actually is going on under the hood of your unit.
At any time throughout this blog post, feel free to call our team and schedule an appointment. Only a professional HVAC technician has the training and expertise required to fix this kind of issue.