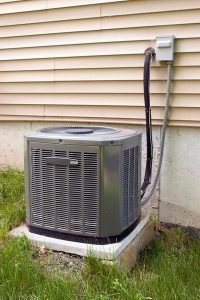 For a central air conditioning system, it's standard that one unit remains outdoors, and the other one remains indoors. The outdoor unit is crucial for dispelling the warm air absorbed by the indoor unit. Yet, the outdoor unit is the one that's forced to withstand all the elements. The outdoor unit has to endure extreme weather, dirt, animals, and more.
Meanwhile, the indoor AC unit is nice and cozy inside the home. It's not fair, but that's just the way it is.
At the very least, we can warn you about some of the potential problems that an outdoor AC unit can encounter.