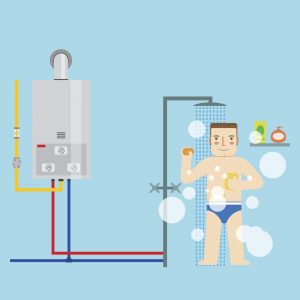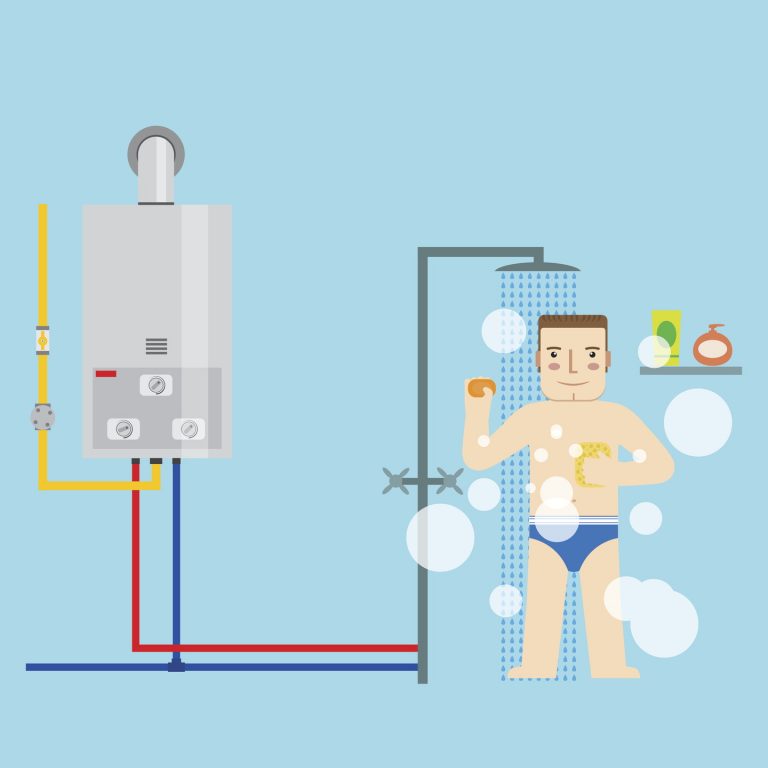 We know, homeowners rarely think about their water heaters. Except on the odd occasion when you're having family over and all of a sudden your showers and sinks are all spraying out cold water and there's nothing you can do about it. Well, what if we told you that there's a new, technological solution to that problem?
No, we're not kidding. Tankless water heaters are all the rage now in homes across the country, because they're an efficient and effective way to heat your water without the use of a clunky tank. While they might have a higher installation cost than tank water heaters, we assure you that there are numerous benefits from these highly efficient systems.
Want to know more about tankless water heaters or plumbing in Caldwell, NJ? Keep reading!
Advantages of a Tankless Water Heater
Tank water heaters may be more common than tankless ones, but we assure you that this might not be for very long. These systems provide unique advantages that can't be covered by a tank water heater.
Energy Efficiency. Tank water heaters must keep their tanks warm even when you aren't using them. That means wasted energy throughout the day that you're paying for. Tankless water heaters only use energy when hot water is needed, which is only when you turn the spout. That means overall, these systems use much less energy than tank water heaters.
Significantly Longer Lifespan. Tank water heaters are always in contact with water which can lead to scaling and other problems that come with corrosion. Tankless water heaters are only in contact with water when they need to be, which leads them to last much longer than tank water heaters with proper maintenance.
Require Less Space. These systems don't need a giant tank to hold hot water, which means they take up less space than a tank water heater.
Unlimited Supply. Since a tankless system only heats water instantly when it's needed, that means you've got an unlimited supply of heated water when you need it.
Disadvantages of a Tankless Water Heater
We'd like to be transparent and give you a heads up if a tankless water heater isn't right for your home. Take note if any of these might sway your decision.
Higher Initial Cost. Tankless water heaters aren't right for every budget, since their initial cost is higher than a tank water heater.
Not Enough Output. If maximum water usage was calculated incorrectly, your system could be providing less water than you need. That's why it's incredibly important to have a tankless water heater set up by a professional team with the right experience.
Lower Water Pressure. Users of a tankless water heater might not get the same amount of water pressure as they would with a tank water heater, because there is only so much hot water that can be produced instantly at a time.
Hopefully, this is enough information to steer you on the right track for your water heater installation or replacement. Don't forget to have a trusted team of technicians work out your water heater issues, to avoid any installation problems that could occur.
Speaking of a trusted team of technicians, why not get your water heater installed by the best at MarGo Plumbing Heating Cooling Inc.? Give us a call today!