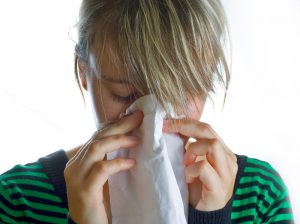 Many of us have experienced enough humidity to ask, "Why would I ever want to create that in my home?"
The truth is that humidity is a balancing act. For maximum comfort, relative humidity levels should be between 30% – 50%. Anything above 50% is getting into that hot and muggy territory. Likewise, anything below 30% is going to hamper your body's healing abilities and make you uncomfortable.
Unfortunately, low humidity is just as big of a problem as high humidity. The air outside this past winter may have been dry and cold, but whole-house humidifiers in Cedar Grove, NJ can make the inside of your home feel pleasant during that time of the year.