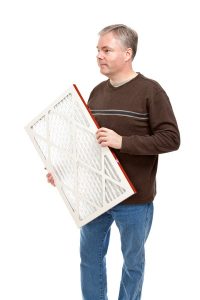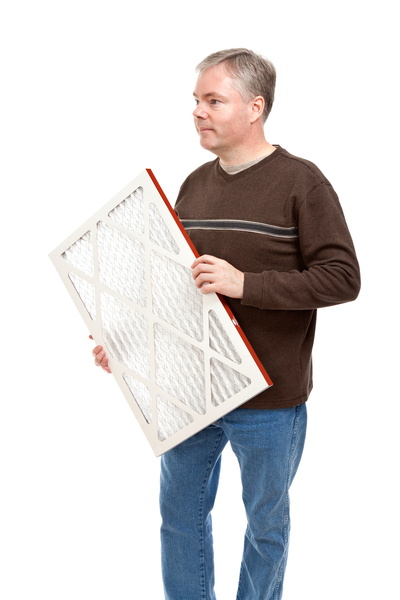 You'll need air conditioning repair in Wayne, NJ, at some point. That doesn't mean that you should just accept this fate and give up on protecting your AC from operational problems as much as possible, though. Sure, your system is going to run into trouble from time to time. That is true of any mechanical system. There are plenty of ways in which you can keep any such problems as few and far between as possible, though.
Scheduling routine air conditioning maintenance with trained professionals is the big one. You cannot afford to skip routine maintenance if you really want your air conditioner to function at peak performance and efficiency level. Our Makes $ense Maintenance Program makes that simpler than ever. However, you'll need to change your air filter on a regular basis on your own, too. It's a simple step that is hugely beneficial for any forced air system. Read on to learn more about how clean filters benefit ACs.
What the Filter Does
The most common reason why some homeowners fail to change their filters frequently enough is that they fundamentally misunderstand the purpose of this standard air filter. They think that, because their indoor air quality seems fine, their filter is fine. That's not really the case, though. You see, the air filter is really there to protect the air conditioning system itself—not to boost indoor air quality throughout the house. You need a more efficient, designated air filtration system to do that.
The filter prevents the buildup of dust and dirt on sensitive components within the air conditioner. That helps to prevent operational problems from developing. When there is a filter that is too dirty in place, though, various problems will still develop. Some of them are quite serious.
Problems Caused By Dirty Filters
When an air filter is too dirty, it restricts airflow throughout the system. That restricted airflow leads to a lot of issues. First and foremost, it will result in increased energy costs! Think about it—the harder that it is to do something, the more energy it takes to do it, right? So forcing air through a dirty air filter is going to use more energy than forcing air through a clean one.
Additionally, that reduced airflow can cause the coil to get to cold, causing condensation on that coil to freeze up. When that happens, the ice insulates the coil and further impedes the cooling process. That leaves you paying more for less comfort!
This can also cause the system to short cycle, as it shuts down shortly after starting up in an attempt to prevent damages. Starting up over and over just wastes more energy, and it also puts a lot of unnecessary strain on the system. That increases the risk of damages. Don't let something as simple as changing a filter get between you, your comfort, and a great air conditioning performance. Contact us if you have any questions about the filter in your air conditioner.
Schedule your AC services with MarGo Plumbing Heating Cooling Inc.