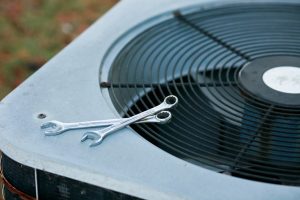 How many times have you completed a project at the last minute only to suffer some unforeseen consequences? Hopefully, you've learned that completing a big project at the last minute is rarely a good idea, nor is waiting too long to service your car or fix a leaky roof. Still, we understand the urge to wait to repair your air conditioning system, especially when the warmer weather comes to a close and you don't really need the AC for much longer, if at all.
However, your air conditioner could probably use a little care at the end of the summer and beginning of fall, and you'll thank yourself when the warmer weather comes around next year. Here are some things you can do to keep your central air conditioner in good shape.
Don't Put Off Repairs
Our first piece of advice: procrastination is never a good idea when it comes to your air conditioning system. If you notice that it's beginning to run into problems, but you're thinking of waiting until next spring and summer to repair it, you may be disappointed once the warmer weather comes in again next year.
Often, people start up their air conditioners in the spring only to find the unit has broken down completely. This may happen during a heat wave, when making a repair is urgent and costly. The sooner, the better!
Start Shopping for a New AC, If Necessary
Unfortunately, AC repair isn't always the right solution. If you think you may need a new air conditioner, now is the best time to shop around. Not only are you likely to find some good deals out there from local contractors; you'll also have plenty of time to pick the best system for your home and make sure it is as efficient as you need.
Technicians are likely to have more availability in the fall, as well, so they'll have plenty of time to commit to helping you find the perfect unit and installing it safely and securely.
Change That Air Filter
Next, it's important to keep your air filter clean, even as you start dwindling down in terms of AC usage. A dirty filter can hurt your air conditioner, as it prevents the amount of airflow necessary to perform as designed. You may find yourself in need of a last minute repair! Besides, chances are high that your heating system relies on the same air filter as your AC unit. You'll need a clean filter to keep your heating system in good condition as well!
Check the Backyard Unit
Some companies recommend putting a cover over the outside unit for the winter to prevent repairs in the spring. This isn't always the best advice, especially to those who have a heat pump and actually need the backyard unit uncovered for winter! Whatever you choose, we still recommend cleaning out debris like shrubbery from the outside unit and to keep doing this even in the offseason.
Schedule late-season air conditioning repair in Livingston, CA with MarGo Plumbing Heating Cooling Inc.