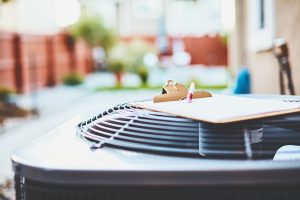 Let's be honest, how many hot days are we going to see in October? How about the heatwaves in November? Here in New Jersey, things are about to get very chilly and unless your air conditioner is a heat pump, it's time to put it into hibernation.
Does that mean you can just forget about it? Absolutely not! There are some things you should definitely do when it comes to cleaning up your HVAC in Clifton, NJ. Putting your air conditioner away for the season requires some thought. Otherwise, you'll be disappointed when next summer rolls along and you encounter problems.
From last-minute repairs to keeping the area around your air conditioner clean and concise, you can help keep your AC system in good shape as we encounter the cold temperatures to come. Keep reading and make sure to print out or write down our end of the year AC checklist.
Pay Close Attention
Remember, anything you miss about your air conditioner this year is still going to be there next year. Just because you've made it through the whole summer without getting that necessary repair, doesn't mean it will go away. In fact, that repair need could be much worse when you start needing your cooling system next spring or summer. So, let's take care of putting this system away the right way.
1. Get Last Minute Repairs
We operate under a general rule of thumb here—take care of repair needs while they're recent. If your air conditioner is short-cycling, running inefficiently, or having trouble keeping you cool, why not call us during the slower fall season? Sure, you might feel like you don't need these repairs right now, but you will when next cooling season rolls around. Plus, repair needs can become much worse when you let your air conditioner sit and gather dust. Repairing the system now is a great proactive step in keeping your system in good condition.
2. Keep the Area Clean
You don't really need to worry about the indoor components of your air conditioner. Sure, it's important to keep your air vents and ducts clean because of both your air conditioner and your furnace. However, what we're talking about is the outdoor component of your air conditioner. It's important to keep about two feet of cleaned area around your AC's outdoor cabinet. This helps keep it clear of rocks, dirt, water, critters, and other things that might become an unpleasant surprise when you turn on the system next year. It helps to use an AC cover when your system isn't running, or even just a tarp that's tied down.
3. Turn the System Off
This might seem straightforward but so many homeowners forget this part. If you fail to turn your air conditioner off completely this year, you could encounter problems. Every once in awhile in December or January, there might be an especially warm day that triggers your thermostat to turn your AC on. This could be devastating for your energy bill but bad for your air conditioner as well, since it could be covered in snow or ice that gives it trouble as it tries to cool you down.
Contact MarGo Plumbing Heating Cooling Inc for responsible AC repairs at the end of the year.