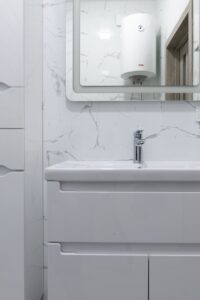 You've probably heard the term "hydro jetting" before, especially on this blog. We're huge proponents of this service and we recommend it to every customer who asks. It's absolutely perfect for clogged or dirty drains, and for customers who are nervous about previous poor experiences with amateur plumbers.
That being said, some homeowners need a bit more convincing. How the heck can natural water be enough to remove even the oldest and most hardened drain clogs? Well, as your local expert plumber in Wayne, NJ, we've got this topic covered!
There's huge scientific backing behind hydro jetting as a concept, and it functions naturally in a lot of ways already. Our equipment is just designed to use a natural process in a way that's going to clear specific areas of your drain. Keep reading to learn about how hydro jetting is proven to remove the toughest drain clogs and keep your plumbing system intact.