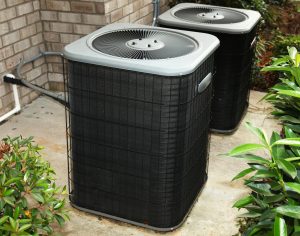 We hate to break the news to you, but someone has to. Air conditioners don't last forever. There's just no caveat to this. Perhaps 50 years in the future there will be air conditioners with technology that can last 50 years, but that technology just isn't here yet. Instead, we need to work within finite timeframes. Air conditioners have a general lifespan of between 10-15 years. Anything beyond that lifespan is going to seriously wane in both effective cooling power and energy efficiency.
If you need help with your air conditioning in Cedar Grove, NJ then this might be something to consider. An aging, frequently repaired AC system might not be improved with any repairs. In fact, it might be about time to retire it and make a cost-effective decision that saves you money.
Let's talk about whether or not its the right time to replace your air conditioner.
When to Repair
Repairing an air conditioner is a lot simpler and cheaper than performing a whole-system replacement, so we understand a homeowner's tendency to always opt for repairs. That being said, it might not be the most cost-effective option out there. Let's take a look at some of the reasons you might opt for air conditioner repair services.
Strange noises. An air conditioner is supposed to operate quietly. A noise could be a signal that there's something wrong, and these can usually be targeted and repaired.
A young system. Air conditioners that are less than 10 years old still have a lot of life left in them. There's no point in opting for a replacement if you can have it repaired and still work like a charm for years to come!
Steady effectiveness. We're not in the business of replacing air conditioners that just work. If your system has been working effectively for years with minimal problems, repairs are usually warranted. No use replacing a system that's been running smoothly so far.
When we make repairs, they're usually targeted and effective. No matter what work we perform, the air conditioner should keep functioning as it always did.
When to Replace
Replacing an air conditioner is a much different matter than just making repairs. A replacement is usually the remedy for a system with many issues, frequent repair needs, or problems due to age. When it might take 20 hours to repair your beat-up old air conditioner, replacement could actually end up costing you less with considerably better results. Take a look below at some reasons to replace a system.
Age. If your system is over 15 years old, it doesn't matter how good it's been so far, its days are numbered. By opting for a replacement early, you could avoid a system breakdown before it happens.
Frequent repairs. Air conditioners should only be repaired a few times during their entire life. If you're calling us every year with a new problem that's occurred inside your system, then it was probably doomed from the start.
Ineffectiveness or Inefficiency. Can your AC keep your home cool at an affordable price? If the answer is no, either due to low cooling output or skyrocketing bills, then it needs to be replaced.
Are you unsure as to whether or not your system should be retired? Call us to find out!
MarGo Plumbing Heating Cooling Inc. has all the resources you'll need to replace your AC. Call us today!