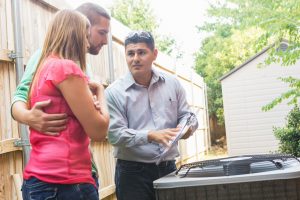 What does it mean to go pro? Is hiring a professional for all your HVAC needs too expensive? Well, we'd absolutely say no to that. Professional HVAC service is the first line of defense against pretty much all problems that your comfort system will run into. The price might be higher than the amateur who lives down the street, but it's worth every penny.
Today, we're going to talk about HVAC in Cedar Grove, NJ—more specifically about how professional HVAC service makes a huge difference. When you sign up with a team that's licensed, well-trained, and well-equipped for the job on hand, your results will always be better.
Don't gamble with the health and longevity of your air conditioner. Schedule professional service with our team today to experience a new level of service and comfort.