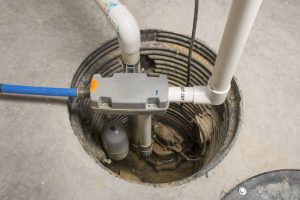 You deserve to be excited for warmer weather and springtime clothing. However, you shouldn't neglect preparing your home for a season that brings beautiful scenery, but potentially disastrous consequences for your home. April showers bring may flowers, but they can also bring flooding to your home. That's why you have a sump pump in place—but is it really ready for spring?
You should not count on a sump pump working properly if you have not put in the work to ensure it will run correctly. Get your sump pump ready for spring with tips from plumbers in Montclair, NJ, and call our team for more information about our helpful home services!
Check the discharge pipe
Some discharge pipes actually lead to the sewer system, although most don't. If yours doesn't have an outlet in the yard, you'll have to call in a plumber to do any cleaning of the pipes. Otherwise, check the outlet outside, and clear any visible debris or blockage.
Look over the pump
Remove the cover over a submersible pump and check the entire unit for any signs of a problem. Some adjustments are easy to make on your own, but if you notice something you cannot fix, call a local plumber.
Make sure the pump is upright, whether you have a pedestal pump perched over the pit or a submersible pump inside. Often, the vibrations cause the pump to tilt, so find a way to secure it into place or ask a technician for help.
Unplug the pump and plug it back in, ensuring that it runs.
Check that any battery backup is fully charged.
Remove the pump from the pit and clean out debris from the intake screen (if it has one).
Test the pump
As you might expect, this isn't as difficult as it sounds. Testing a sump pump requires only a bucket of water. Pour in just enough to lift the float valve and make sure it powers on. If you want to ensure water is draining fast enough, slowing continue to add more water into the pit and see that it drains at a reasonable rate.
Replace an old sump pump
You might find that you need to replace an older sump pump if it does not run the way you expect. Unless it's a simple repair, replacing a component of the sump pump often is not worth the price. A worn-down part indicates a sump pump that is past its prime, and the rest of the components are soon to follow suit.
A sump pump typically lasts only about 10 years. After this point, it's more likely that a sump pump will fail due to wear and tear while it is working its hardest. If you replace it in advance, you don't have to worry about this (as long as you call in professionals).
Make sure your new pump is durable, and consider having a battery backup if you don't already. Ask your plumber for more information.
Contact MarGo Plumbing Heating Cooling Inc. for more information or to schedule friendly service for your sump pump in Montclair, NJ.