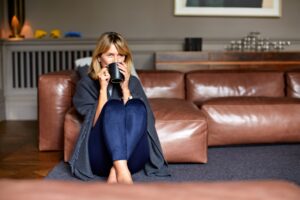 The heating season is upon us! Since the invention of the combustible furnace, the heat pump, and other heating systems, the heating season has been the time when they are all put to the test. A heating unit might seem incredible, with some of the latest and greatest technology from around the world, but if it doesn't heat your home comfortably, then it's as good as garbage. While heaters are built sturdy and strong, it's actually up to how they're treated by their owners that really details how long they'll last.
We've got a few tips for you to help your heater last through the season. If it has trouble, or if some of these tips don't apply because your heater is acting strange, then perhaps it's time to call us for heating repair in Clifton, NJ. We can get into why we're the best at addressing these problems as well!
Check the Air Filter Regularly
Okay, we're going to be real with you for a second. No forced-air heating system is going to work properly without having its air filter replaced every 1-3 months. This isn't just our opinion as professionals, it's a cold hard fact. As the air filter gets clogged, the system will start having trouble heating air since it's being stifled of fresh airflow. Eventually, it will consume more fuel or energy, it will start struggling, a few components might become faulty, and eventually, it will break down before you'd want it to.
Luckily, these kinds of problems are avoidable by just standard homeowner maintenance every few months. Just pull out the filter, clean it out (or replace it if it's a disposable one), and put it back in. Keep in mind that the more you use your furnace, the more often you'll need to change your filter. Think of it similarly to changing the oil in your car!
Schedule Yearly Maintenance
Do you want to know the secret to avoiding those surprising furnace repairs each and every winter? Or perhaps you'd like to know why your neighbor's heating bills, with the same heating system and same-sized home, are constantly lower than yours? Well, the key is heater maintenance.
Heating systems are built to last efficiently for 10-15 years. However, what amateurs and faulty contractors don't tell you is that this number is only really achievable with yearly routine maintenance. Maintenance is the process by which a professional does a thorough examination of your system, making minor adjustments and repairs along the way, which essentially removes almost 80% of the repair needs that you would need done in your system's lifetime. It's really that simple.
Get the Right Heating Service
We know that you've probably got a professional "guy" on hand who does this kind of work—but are they right for you? Our team started 20 years ago after witnessing rampant terrible customer service in the HVAC industry. Simply put—the quality, honesty, and customer service we offer aren't available by any of our competitors in the area. So, if you're looking to change things up this year and get your heater fixed by the right professionals, give us a call today.
Call MarGo Plumbing Heating Cooling Inc. for quality services today!