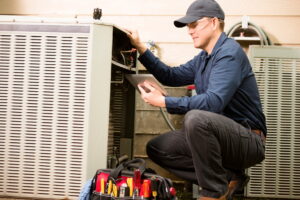 We've all been there. It's late at night, your air conditioner is starting to freak out, and you're frantically searching online for the root of the problem. You're breezing through blog post after blog post, noticing that things are just stressing you out even more and you don't know what's a rare issue, or what's a more common one that you're likely experiencing. We don't envy you.
However, we do want to help you. It's very likely that your air conditioner is suffering from one of the most common problems we see that we've listed below. Sure, your system could be in a unique position where it's suffering from a rare issue, but that will still require a professional to address it anyways. So, when it comes to air conditioning in Roseland, NJ, you're better off calling for professional help when you can.
In the meantime, here are some of the common problems that we see in air conditioners.