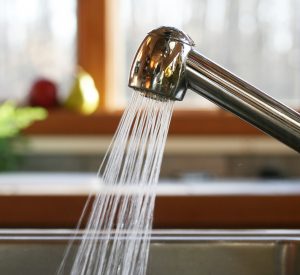 Many of us have some way to get clean water without always drinking directly from the tap. Some people feel that tap water tastes just fine, but others prefer bottled water or have some sort of in-home solution, such as a sink attachment that fits onto the end of the faucet or a pitcher that stays on the counter or in the refrigerator.
These can help to make your drinking water more palatable. However, they are not really solutions you can rely on in the long-term. Often, drinking water is not the only concern: the water you use for bathing and brushing your teeth could certainly benefit from filtration as well. Today, we want to help you see the importance of whole-house filtration and treatment services by highlighting 4 reasons you may decide to call a plumber to test and treat your supply.
#1: Contaminants don't always affect water taste or appearance
The first reason you should consider calling in a professional for water filtration is that your water may be contaminated even if you don't notice! Many people assume that water will take on a funny taste or look a bit "off" if it's polluted, but some contaminants give off almost no taste, especially in small amounts. Whole-house water filtration can catch the contaminants you won't detect.
#2: The municipal supply may not catch every harmful contaminant
Municipal water treatment plants are regulated to ensure that water meets certain standards of quality. And yet, it's not the standard that many of us would like. There tends to be an allowable amount of metals, chlorides, and other impurities that can get through. And besides, contaminants may come into the water supply on the way to your home through the pipes.
Many people object to the contaminants added to the municipal water supply during treatment. Some studies have linked high levels of fluorides and chlorides to cancers and other health problems, and many people (especially parents) choose whole-house water filtration because they do not want to risk this.
#3: You can save money with time
Whole-house water filtration can help you to save money if you're like the many Americans who use water bottles and filtered pitchers to try to drink clean water. Whole-house filters don't need to be changed so often, and without water bottles you help your wallet and the environment!
In addition, poor water quality—and hard water in particular—can damage plumbing pipes, leading to early pipe replacement or frequent repairs. The right water filtration system or water softener can prevent this.
#4: Hair and skin will feel softer and cleaner
Water quality is not just about the water you drink. Good water quality can make you hair and skin feel softer and cleaner too! With the right water filter or water softener, you may notice a difference throughout your home, from the shower to the water you use to wash your hands and brush your teeth.
To get your water filtration system, call a qualified plumber in Clifton, NJ. Reach out to the team at MarGo Plumbing Heating Cooling Inc. today!