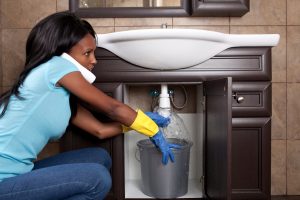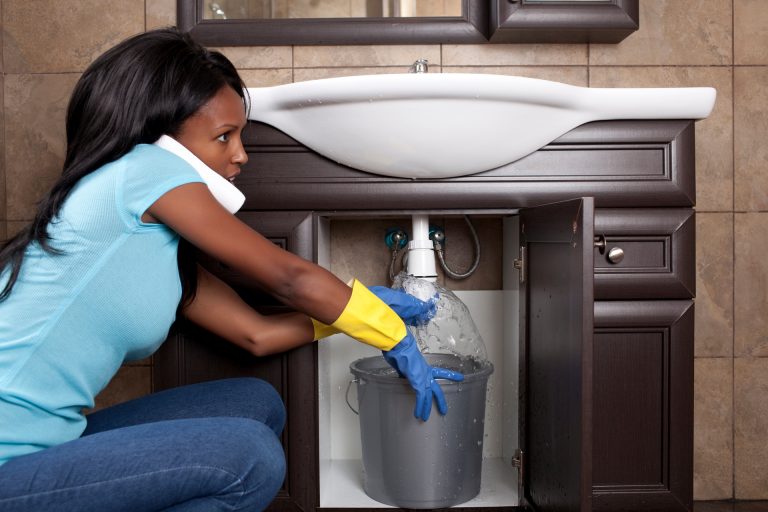 Pipe leaks can occur in the middle of the night or on a holiday, right when you least expect them to. While you're panicking calling plumbers in Wayne, NJ, there are a few steps you can follow to stop the leaking and at least save some money on wasted water and property damage. So, take a deep breath and calm down, we'll give you some reliable tips to address the problem at hand while you wait for your trusted service professional to take it from there.
From pipe clamps to pipe wraps, there are some solid solutions to pipe leaks that—while they won't last for too long—will ultimately keep your pipes from leaking until your plumber can address them. Remember before you keep reading, that the best solution to plumbing leaks is to prevent them from occurring in the first place, with a quality plumbing maintenance plan.
Now that we've covered that, let's address that leaky pipe!
Leaky Pipe Solutions
There are many different types of temporary solutions to a leaky pipe, but they heavily depend on the shape, size, and material of the pipe that you're trying to help. Remember, these solutions are just that—temporary. Don't believe for a second that these fixes will last longer than what a plumber can provide. You will have leaks again soon if you don't have them addressed by a professional.
Pipe Clamps. These sturdy clamps are a handy tool to have when your pipe has sprung a leak. They're used in submarines and on aircraft carriers, so you know they can at least save you money on wasted water for the time being.
Resins or Compounds. Usually in the form of a resin or a type of putty, that can be formed as a patch for a leak. They're strong and provide a temporary alleviation from leaks.
Pipe Wraps. Another simple solution, they can wrap around a pipe to stop or at least slow a leak temporarily.
Rubber Pipe Connectors. If you've got a rubber pipe connector laying around, it can serve as a pretty good leak stopper for a little while.
Turn Off Your Water. It might not help if your leak is in a sewage line, but it's still worth a try.
These are a few great temporary solutions that can help keep your leak at bay until the plumber gets in. Each of these items runs at a pretty affordable price in your local hardware store, so they'll be pretty easy to procure in case you need them on the double.
How Long Will These Work?
Not very long. Pipe clamps, resins, and even pipe wraps will only stall the leaking or stop it for a short while. Often times pipes need to be replaced or repaired by a professional plumber in order for the leak to be permanently stopped. If you don't contact your local plumber, your pipes will keep leaking until none of these quick fixes work anymore. Pipe problems can be caused by materials like cast iron that corrode after long periods of time, so experiencing leaks might be a sign that your pipe system needs to be replaced.
Don't let your pipes keep leaking, fix your plumbing system today by contacting MarGo Plumbing Heating Cooling Inc.