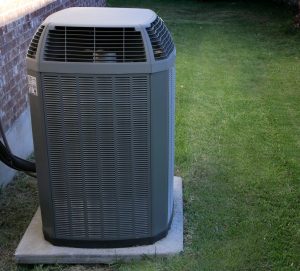 When you need a new HVAC installation (heating, ventilation, or air conditioning system), it's important to consider all of your options. We don't recommend that you simply take whatever your technician says is the cheapest. In all likelihood, this will be a system that is too small. You will end up paying a lot more on your energy and fuel costs for the next several years, and those initial savings may not be worth it.
Too many "technicians" are willing to meet you halfway and install an inefficient, undersized system that does not match your home. Any quality technician will tell you that when a system is too small, it wears down and breaks frequently, and will likely have to be replaced years early. But that doesn't mean a larger system is better.
The Problem with "Too Small"
Of course, you don't want to overpay for a new air conditioner or heater. You might choose a smaller air conditioner than your technician recommends in an attempt to save money. Or, your technician may recommend a smaller air conditioner than you need, in which case they are not a credible company (but more on that later).
However, an undersized air conditioner or heater simply is not the right fit for your home. It will have to work overtime to heat or cool your home, and with the fan running for that long, it's likely to overheat or need repairs frequently and, unfortunately, wear out long before it should. You'll pay a lot on your monthly energy bills as well!
What Happens When a System Is Larger than It Should Be
You might think that the best option for heating or cooling efficiency is to get the biggest system you can find. However, this isn't true either. Larger systems run in shorter cycles than they are designed for, wearing down the fan and causing strain on the system at startup. Oversized systems can also fail much sooner than expected.
How to Get the Right Size
Getting the right heating or air conditioning system for your home is all about choosing the right company to help with your installation from the very beginning. Too many people out there take advantage of a customer's lack of knowledge of the HVAC industry and offer them unbelievable deals on air conditioners and heaters that are actually the wrong fit for the home (or used or defective equipment).
We don't recommend attempting to pin down the right size for your new air conditioner or heater yourself either. There is only one size that is right for your home's structure, and that can depend on a lot of factors:
Home sizing
The number of people
Amount and type of insulation
Roof material
Window placement
Whether there is shade around the home
HVAC companies take careful calculations to ensure your air conditioner or heater is just the right size! But you have to choose a qualified company (rather than the cheapest company). Leave sizing to the technicians, and focus on efficiency instead, taking time to select a high-efficiency unit that will save you money each month.
Contact MarGo Plumbing Heating Cooling Inc. for HVAC installation in Clifton, NJ today!