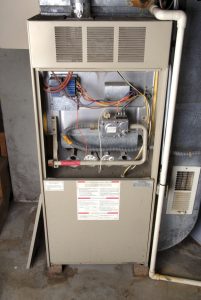 It's surprising when a brand-new furnace starts to malfunction. When a furnace has worked almost perfectly for many years, though, and suddenly starts to show signs of failure, it can be almost just as alarming. A reliable, older furnace will still need repairs eventually. And at some point, you'll have to replace your furnace altogether.
We're here to offer some guidance about what may be happening with your home heating system when it fails to work as expected. If you have an older furnace, a sudden malfunction may not mean the end of its life. However, you'll likely have to call in technicians to be sure.
They get dirty
Older heating systems that don't get a lot of maintenance have a lot of time to collect dirt and dust, which can affect performance more than you realize. This is just another reason it's so important to have annual maintenance each year in the fall.
Dirt can get lodged in the fan, which can jam the blower motor. Or dust can coat the flame sensor, which in turn automatically shuts off the gas valve because it detects no flame (even when there is one). A bigger problem is when furnace burners become dirty, delaying ignition, which can create a mini explosion thanks to the gas buildup when the burner finally does light!
Electrical components fail
The wiring and electrical components of an older furnace can start to fail with time. Thankfully, you may only need to have electrical connections tightened or tuned. Otherwise, you might have to replace motors or an electronic ignition system.
Pilot lights go out
Something you may not realize is that newer furnaces do not have standing pilot lights. New gas furnaces ignite via an electronic spark or hot surface ignition, so that a pilot does not have to stay on at all times. If your furnace is decades old, though, a draft could turn off your pilot light quite frequently. You can simply relight the pilot, but a new furnace with electronic ignition would serve you well.
They become less efficient
Eventually, an older furnace will lose some level of efficiency. That means that you spend far more to run your older furnace than you used to. A standard tune-up can help to get the equipment back into shape and running smoothly. On the other hand, some parts may need to be replaced. Trust us when we say that a new high-efficiency furnace will significantly reduce your bills if your current system is over 12 years of age. It may be the right choice for you.
Repairs become costly
Right now, you might hope that your broken furnace can be repaired. With an older furnace, though, a repair might only work as a sort of "patch." The other components of your furnace, in other words, are bound to follow in its footsteps. Eventually, repairing a furnace will be costly, and in this case, a system replacement may be a more cost-effective option in the long run.
Schedule a consultation for a system replacement or furnace repair in Livingston, NJ with the experts at MarGo Plumbing Heating Cooling Inc.