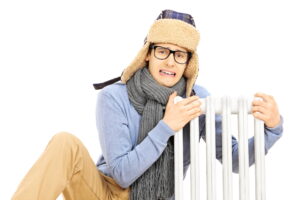 Okay, so you've made the call for a professional ever since your heater broke down. Great job! That's the most important thing you can do, and we're proud of you that you've managed to get that far. Many homeowners take their toolbox and end up doing more harm than good when these things come up.
Now you're cold, upset, and scouring the internet for things to do while you wait for a professional HVAC technician. Heating repair in Livingston, NJ isn't instant, and every minute probably feels like a lifetime while you're waiting for service. So, what do you do?
Never fear, MarGo is here! We've got your back if you're looking for ways to stay sane, warm, and happy while you wait for our professional service. Keep reading as we show you what most of our customers do while waiting.
Move Around!
If the weather isn't terrible, why not go for a little walk? Or perhaps do some stretches and dance around to your favorite holiday tunes! The more you move around, the more heat your body will produce. It's healthy and also a great way to produce heat and keep yourself occupied. You get bonus points if your family is around to dance with you, since more bodies produce more heat that can keep you warm and comfortable while you wait!
Bake Something!
While you're shivering under the blankets, wouldn't a warm slice of carrot cake, or some hot apple pie taste wonderful? How about baking a family recipe that's sure to keep you full and warm?
Baking in the oven can be a great way to create residual heat that will help keep your home warm while you wait for help. Don't take this the wrong way, ovens—especially gas ovens—aren't a good way to heat your home. But they can raise the temperatures a few degrees while providing you with something yummy in the meantime!
Clean!
Sometimes dust can settle in places that are less traveled in our day to day schedules. Now that you're waiting for heating help, this could be a great time to get rid of that dust and anything else that needs to be cleaned up. Your ducts, your HVAC system, and the rest of your home will thank you in the long run. Plus—that moving around will create heat and keep you warm while you wait!
Watch Something!
What could be better than some blankets, hot cocoa, and the warmth of your pets and your family while you watch a movie together? This can be a great way to pass the time while you wait for a technician to come and give your heating system repairs. We get that it might feel a little chilly, but that body heat and the heat from the cocoa should be enough to keep you warm and happy for that small amount of time before a pro arrives.
This might be a great time to remind everyone out there that you should always work with a team that doesn't keep you waiting for very long. If things are looking bleak, call our team today!
Call MarGo Plmbing Heating Cooling Inc. today for fast and effective heating service.