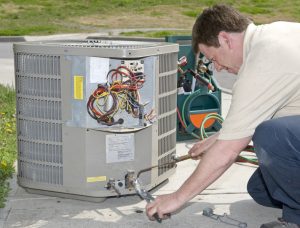 Homeowners struggle with knowing the right time to replace their air conditioner. The general rule of thumb is that an air conditioner over the age of ten should be retired soon, but an air conditioner that's been well maintained could last closer to fifteen years. The cost of a new unit deters potential buyers from full commitment to purchasing a new unit. However, if you're having troubles with your old unit, you should take the plunge. Running an old unit costs more than you might realize. Our crew at MarGo Plumbing Heating Cooling Inc. is a top HVAC company in Essex County, NJ committed to the providing you the best service possible.
Signs That It's Time to Replace
Your AC Expenses Have Increased
If you notice that every summer a new problem arises with your air conditioning system, the cost of repairs is sky high, or your utility bill is steadily rising but you haven't changed your habits, it's time to replace your system. Purchase a new system rather than pouring money into an old unit that runs inefficiently and is riddled with problems.
Your AC Is 10 Years or Older
If your air conditioner is older than ten you should be prepared to get a new system soon. After this age, it makes more sense to replace instead of repair. Even air conditioners that have been maintained impeccably throughout their run will only last you about fifteen years on average. Trying to make an air conditioner last past a reasonable time will only result in endless repairs and problems.
It's Increasingly Harder to Cool Your Home
If it seems that every summer is hotter than the last with your AC running on full blast then it's time to replace your system. If your home doesn't get as cool as you'd like, won't stay cool, or takes a longer time getting to your desired temperature, it's probably a sign that your system's performance is inadequate. It's always a good idea to get the opinion of a professional for suggestions on new models.
Humidity Issues
New Jersey summers are known for being quite muggy. If your air conditioning no longer curtails the humidity of the summer's heat it's probably due to poor equipment operation. This causes a home to be too dry in the winter and too hot in the summer.
Odd Sounds, Smells, and Dust
If you experience any of these problems, then it's probably a sign that your AC is on its way out. Sounds like grinding, clanking, bubbling, or squealing aren't just typical signs of aging — they're a sign of a malfunction. Odors like burning or molding require the immediate attention of a professional. If your home is perpetually dusty then it's likely a sign that the efficiency of your AC is lowered.
Call on MarGo Plumbing Heating and Cooling Inc.
Our staff at MarGo Plumbing Heating and Cooling Inc. understand that the process of replacing your old unit is overwhelming. We are prepared to guide you through choosing the right air conditioning unit, purchasing it, and installing it in your home.
Don't suffer through another summer with a mediocre AC system. Contact MarGo Plumbing Heating and Cooling Inc. today.