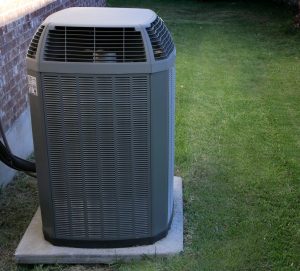 Making a major purchase is not something you can take lightly. When you buy a new car, you look at everything from fuel efficiency to paint color. However, picking out the right air conditioner for your home may require you to take some more difficult factors into consideration.
You don't necessarily pick out an air conditioner based on how it looks. But we also strongly recommend choosing an air conditioner based on price alone. It's a major purchase that requires careful thought, which is why we're here to detail your options. To pick the AC that's right for you, call a local technician today. We'd be happy to help!
A good air conditioner is an efficient one
Many people base their AC installation decisions on the cost. While financing may be available, a lower monthly payment is an attractive offer, and for many people, it's more important than the features of the air conditioner. But they might regret this in the long term.
A more efficient air conditioner will save you money over time. While an air conditioner that is rated higher for efficiency may cost more upfront, this can be offset by the long-term savings.
Another thing to note is that your air conditioner cannot function efficiently unless it is the right size for your home. Pick out an air conditioner with a SEER (seasonal energy efficiency ratio) of 15 or higher, and have a technician ensure you get the right size for your home.
A window air conditioner is not an efficient choice
One problem with window air conditioners, room air conditioners, and portable systems is that they are almost never the right size for the room. That causes them to cycle endlessly and waste a whole lot of energy in the process. Another issue is that they are not held up to the same efficiency standards as central air conditioners. They use far more energy with every cycle, and certainly cannot match the efficiency of central air conditioning.
You have options for central air conditioning
If you choose to install a new central air conditioner, you do not have to pick out a conventional split system. There are two other options that may suit your home a little better.
A heat pump is a heating and cooling system in one. It uses the same technology as central air conditioning: a compressor and coil in an outside unit and a coil and blower fan in the indoor blower portion. Refrigerant cycles between the two to remove heat. But the heat pump has an additional component—a reversing valve—that allows refrigerant to run in reverse. This way, it can move heat out of the home's air in the summer and into the home in winter, providing both cooling and heating efficiently.
A ductless system is a heat pump with a twist. You don't need a central blower unit, which means that you don't need any ducts around the home. Instead, a ductless system's blower unit is mounted high up on the wall, and air blows directly into the room.
MarGo Plumbing Heating Cooling Inc. installs air conditioners in Cedar Grove, NJ. Call us for more information.