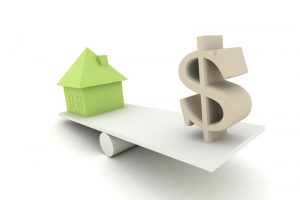 When people ask us how to keep their heating costs low in the winter, the best answer is always "keep up with maintenance." We can't overstate how important it is to keep your heating system maintained. Not just for your efficiency, but your safety and comfort, too.
While we could write an entire post on how important maintenance is, we'll spare you the details (just this once) and instead focus on some other methods for improving efficiency. Rather than focusing on energy-saving tactics, we want to look at some equipment that can give you a bigger return on savings.
Whole-House Humidifiers
Dry air can be a big problem in winter. It can give you dry skin, dry nose and throat, and just make you feel miserable. But what's that have to do with efficiency?
Well, just recall how humidity makes you feel during the summer. All that moisture in the air makes your body feel warmer. That's partly because humid air retains heat better than dry air.
In winter, the same principle can apply, but for your benefit. Keeping the humidity at a reasonable level during the winter will allow you to lower the thermostat a couple of degrees. That little difference can go a long way in keeping your heating efficient through the season.
A Wayne, NJ HVAC contractor can install a whole-house humidifier for you as part of your HVAC system.
Smart Thermostats (Or Use Your Current One Better)
Smart thermostats can go a long way in helping your efficiency. By using good heating habits during the first weeks after its installation, a learning thermostat can anticipate your comfort needs and help create a heating schedule. After that, it can recommend the best temperatures for lowering your dependence on heating.
On the other hand, if you're not ready to install a new thermostat just yet, you can get extremely diligent about how you use your current thermostat. But it does require that you keep a closer eye on the temperature and stay on track, of course. At the very least, you'll need to have a digital thermostat with some basic scheduling features if you want to make progress with raising efficiency.
Zone Control Systems or Ductless Heating
One way to really crack down on efficiency is by having more control over the temperatures in your home. While systems like furnaces and traditional heat pumps are great at heating the whole home at a low cost, they do lack what's called zone control. That is, the ability to section your home into "zones" for individual heating preferences.
If you haven't installed a ductwork system yet, a zone control system will be a great addition. It uses dampers in the ducts to redirect airflow to different parts of the home. This gives you the control you need to lower temperatures in rooms that don't need heating.
If you've already got ducts, however, it might be too expensive to retrofit your home for zone control. That's where you'd want to go for a ductless system installation instead. Since this system consists of individual air handlers—one for each room—you'll be able to achieve the same effect and get started with more purposeful heating.