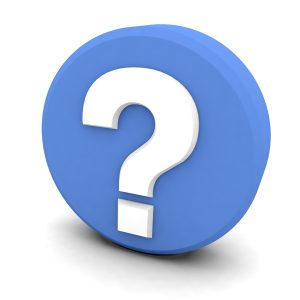 Most homeowners opt for furnaces in Clifton, NJ. Their low cost of installation, operation, and ease of use makes them an obvious choice for the homeowner who knows only one thing: they need heat.
As the years go on, those same homeowners may learn about the benefits of systems like the heat pump. Depending on their needs and preferences, a heat pump may just be exactly what they need. So the question they must face is:
Keep the furnace, or switch to a heat pump?
The answer isn't as straightforward as you'd expect, but we can help you make the right decision.
When to Replace
One of the biggest appeals of a heat pump is its ability to switch between heating and cooling. Getting ready for the season simply means flicking the switch. Of course, that means that you'll no longer need a furnace or central air conditioning system. Therefore, you'll want to consider the timing of your new replacement:
If you have a furnace, but no air conditioner, you'll want to wait until the furnace is old enough to warrant replacement.
If you have a furnace and an air conditioner, you run the risk of replacing a system that is not quite old enough yet to warrant replacement.
However, a professional can help you get around this by calculating costs. If the cost to run your current AC and furnace is more expensive than the cost of a new heat pump, replacement becomes a far more logical decision.
Efficiency in Winter
Heat pumps can be just as efficient as furnaces in winter, if not more efficient. However, there is a caveat to consider.
Most brands of heat pumps are more efficient than furnaces in temperatures above 30°F. When temperatures drop below that, the heat pump may use an auxiliary heating system to help assist in heating your home. Since this uses a different form of electricity, it can be a bit more expensive.
However, other brands of heat pump have conquered this issue and can run efficiently as low as -13°F, without the use of auxiliary heating.
Regardless, the heat pump will always be more efficient than the furnace when outdoor temperatures are above 30°F, meaning you'll still save more money on average in the day to day heat pump usage.
Installation Costs
When it comes to the initial installation, the heat pump will require a bit more of an investment. This is especially true if you're looking at ductless heat pumps, which consist of several individual air handlers. Each air handler is a separate cost.
Ductless Benefits
However, if you do choose to install a ductless heat pump, it can greatly increase your efficiency.
The duct system is essentially a "middleman" between the HVAC unit and the rooms of the home. By removing the ducts, you no longer have to worry about the leaks, air quality issues, or unevenly heated/cooled rooms.
Plus, each air handler gets its own set of controls, meaning you can use energy far more efficiently when you only provide power to the necessary units.
That's only the beginning of heat pump pros and cons. For more information, contact MarGo Plumbing Heating Cooling Inc. today.