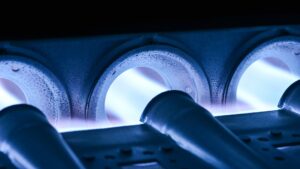 If you're one of those homeowners counting your blessings because temperatures are finally starting to warm up, then congratulations! You made it! However, it's important not to get ahead of ourselves because before we know it, another heating season is going to be upon us.
The smartest move now would be to look back and see what exactly went wrong with your heater. Why was your furnace acting the way it did? How close was it to actually breaking down? The truth might not be what you want to hear.
Sometimes a clogged air filter can cause so much strife in a furnace that you'll be pushed into either a breakdown or expensive furnace repair in Wayne, NJ. We'll go over why this component can cause so much trouble, and talk about why it's so important to clean out your air filter and keep things running smoothly.