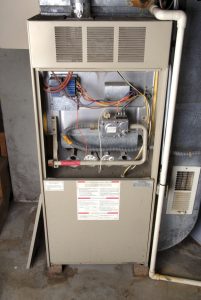 Most people never really think about scheduling service for any particular system in their home until it shows signs of damage. When it comes to your home heating system, we think this is a mistake.
We recommend that all of our customers schedule routine furnace maintenance in the fall. Yes, that means you schedule service for your heater even though you haven't noticed an issue with the way it operates—but this helps you in so many ways.
A standard furnace tune-up helps prevent a winter catastrophe, protects your home and family, and can even save you money. Learn more from the guide below and call our team for more information.
Prevent or Detect Repairs
You can prevent a major furnace repair by calling a technician into your home to look for problems during a routine inspection. But why would you choose to do this? Because the longer you wait for service, the worse a problem can get.
What may be a small problem now—a wearing electrical component or a dirty burner—can become something much worse with time. As the furnace has to work harder to keep you warm, additional components like the fan motor may become worn down, leading to premature wear and tear and a higher overall cost of repair.
Besides, you don't want to be stuck with a broken-down heating system on a chilly night waiting for a technician to make an emergency visit, do you? Emergency heating repair often comes with an extra charge, and the hassle is something you'll always want to avoid.
Lower Your Bills
In many cases, a routine tune-up and cleaning has been known to lower homeowners' monthly bills. A quality maintenance visit from a professional technician in the fall allows for a complete tune-up of the system. And making some small adjustments helps a system to run more smoothly so that it doesn't have to use up so much energy.
Cleaning off the burners, for example, may help fuel to burn more efficiently. Checking filters and adjusting fan belts helps the motor to run more smoothly, which could mean the system doesn't need so much energy to run.
Avoid the Risk of a Dangerous CO Leak
It happens rarely, but there have been times our technicians have worked on a furnace and discovered that a carbon monoxide leak was a serious risk—or a small amount of leakage had already begun. Carbon monoxide (CO) is a dangerous gas that can make people ill and can be lethal. But you won't see or smell it, as you might with a gas leak.
Carbon monoxide is a byproduct of the combustion process. In other words, as fuel is burning at the ignition system, CO is produced, but it should vent from the heat exchanger straight out through the flue vent. A potential problem exists when there is a crack in the heat exchanger or a problem with the ventilation system.
A major part of a routine furnace inspection is a safety check (including checking for CO leaks, gas leaks, and fire risks). This is perhaps the most important reason to schedule service ASAP.
MarGo Plumbing Heating Cooling Inc. offers honest, quality service, which you won't find from our competitors. See the difference a small, expert team makes: call us today for furnace service in West Orange, NJ.