Google
Scott Taylor, 3+ years ago
We have been doing business with Mar Go for nearly 10 years now. From basic plumbing (sink installs, new pipes, drain clogs) to advanced things like hot water heaters and new furnace. We are always impressed with the quality of their work. They never have to return, leave our home as clean as they found it (they even cover their shoes before they come in) and are always polite. While they may not be the cheapest gig in town they do it right every time. Highly recommended.
Google
Allane Sexton, 3+ years ago
I called MarGo plumbing to fix a problem with the radiators not working. Jesse was prompt and courteous. He diagnosed the problem and showed me how I could fix it myself in the future as standard maintenance of the system. He reviewed all the work to be done ahead of time and answered all of my questions. I will definitely use MarGo again in the future!
Facebook
Harriett Vaccaro, 3+ years ago
Mike did a great job putting in our new furnace.?
Facebook
Dolores Ann Alu, 3+ years ago
I give Margo Plumbing a 5 star rating. Joe and his team do excellent work. They have replaced my water heater in 2015- installed all my new kitchen appliances in 2015 and just this week I had a new furnace and air conditioning unit installed. Everyone, from the person who takes your call to all of the workers are friendly. The biggest plus they are very neat and careful in your home as they work. Highly recommend them.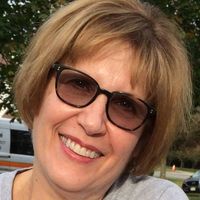 Facebook
Margaret Mucha Corrado, 3+ years ago
Five stars! MarGo is the best in the business, and Jesse is fabulous. He is professional, courteous, and knows his stuff. He is very thorough in explaining to the homeowner what the problem is and how he is going to fix it. Highly recommended!
Google
Keith R, 3+ years ago
Jesse D arrived on time to perform inspection and maintenance of old boiler. He took the time to explain all of the components, answer all of my questions, and provided sound advice. Thank you!
Google
rita wolff, 3+ years ago
Very pleased. Hot water heater installed in tight place. Work was done neatly and efficiently with no damage to our floors or walls. Staff was pleasant, courteous and answered all our questions. Would use this company again. Jesse D very knowledgeable.
Google
Jason Rondeau, 3+ years ago
I call MarGo for all of my plumbing problems. I own a multi-family house and previously owned another multi-family house in Montclair, NJ. MarGo may seem on the pricier side at first but in the end you will save money because they do the right job the right way. They tell you what work you shouldn't do, give you options and help you pick the best one for your situation. The work gets done quickly and with high quality, they explain everything thoroughly and if for some very odd rare reason you have a problem after they have done work, they will fix it.
Google
Linda Mulligan, 3+ years ago
When you want the best you go the best! I have been using Margo for several years now on various plumbing jobs--- never a problem, always accommodating , great service .......Joe and his team are the best around.
A very satisfied customer.
Google
KSD NJ, 3+ years ago
We have used Margo Plumbing for several jobs. We have been very satisfied with the entire them. They all do excellent work, stand by all warranties, and are very knowledgeable and customer friendly. We will always turn to Margo for our plumbing needs. Mike B has done most of our work and he is always very professional.